powered by smarttech247
WOMEN IN CYBERSECURITY ACADEMY 2023-24
From the world of

CYBER TO TECH

We pave the way for you

GIVE WINGS TO YOUR DREAMS WITH
Women in Cybersecurity Academy 2023-24
powered by Smarttech247
ABOUT THE ACADEMY
We are proud to announce our 3rd edition of Women in Cybersecurity Academy and we welcome all women with any relevant experience or degree in Computer Science, Information Security, Network Engineering or even basic Technology Understanding. Women in Cybersecurity Academy curriculum covers the knowledge and skills required to tackle the ever-growing range of cyber attacks that threaten individuals and organisations around the world and places for an intensive course which will help develop your skills for a future in cybersecurity and technology.
Our 6 weeks course aims at providing women the confidence and a comprehensive understanding of cybersecurity and Infosec. Although the focus area is cybersecurity, the course is delivered to enable women to understand technology better and boost their levels of knowledge about the ongoing advancements in the tech word. As part of the course, candidates will get access to –
6 Weeks Remote Course  Assignments and Projects  End-of-term assessment
+ Select opportunities for Work Placements with Smarttech247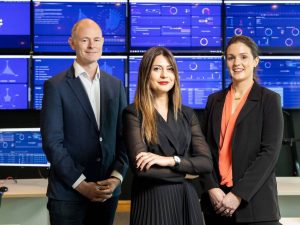 JOIN OUR LEADING ACADEMY FOR WOMEN IN CYBER
Get a chance to work alongside the best in the industry. And also gain expertise level knowledge from cybersecurity analysts, threat hunters or penetration testers working with top cybersecurity facilities in the world. Above all, learn about latest sophisticated technologies exclusive through Smarttech247 teams based in the three Security Operations Centres and capable of analysing millions of cyber security events every day for their diverse client base.

COURSE SCHEDULE:
20th November – 15th December: Part 1 (Modules 1-4)
08th Jan – 20th January: Part 2 (Modules 5 and 6)
22nd January: Platform demo & Training, Access and Next Steps
29th January – End of term assignment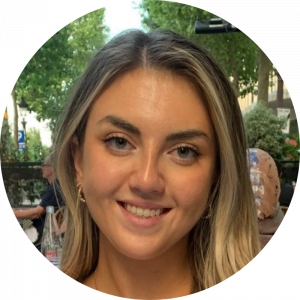 "All my learnings from the academy have proven to be extremely beneficial in all my future roles. The academy taught me the importance of ensuring a secure digital environment in each of my professional positions"
– Ciara Harrington, Graduate of the Women in Cybersecurity Academy
Apply Now
Over a 6-week term using remote learning, students of the academy will gain:
– Access to expert level knowledge
– In-depth industry experience
– Experience using the latest sophisticated technologies
– The chance to work alongside some of the best analysts, pentesters and threat hunters in the industry
Deadline for applications: November 15th 2023