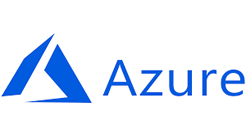 With the dramatic rise of cloud adoption, threat hunting must span on-premises and cloud environments. It's important to collect, detect, investigate, and respond to disparate sources at the massive scale of the cloud in real-time. Your organisation can gain peace of mind with the help of cybersecurity tools such as Azure Sentinel that provide intelligent security analytics and threat intelligence. Combine this tool with Smarttech247's 24×7 SOCs that continuously monitor and respond to security events and you have a big picture view of your cloud security.
What is Azure Sentinel?
Microsoft Azure Sentinel is a cloud-native SIEM platform that aggregates data from multiple sources, including users, applications, servers and devices running on-premise or across any cloud.
To take action quickly, you'll need the expertise to understand what the security alerts from Microsoft Azure Sentinel mean and be able to rapidly assess the potential risk to your business.
Smarttech247 will help your organisation deploy and manage your Microsoft Azure Sentinel. Our global SOCs can monitor your cloud networks 24x7x365 and our team has extensive experience of supporting customer SIEM environments of many different sizes. We deliver contextualised and actionable information that your organisation needs to identify and stop threats before they cause harm.
Smarttech247 Azure Sentinel Managed Services
Features
Sentinel SIEM installation & implementation
Outsourced maintenance and support of core Sentinel components
Managed Security services, including monitoring, alerting, reporting and advice.
Onboarding client log sources and configuration
Machine Learning and AI support for bespoke, automated remediation needs
Guided remediation, following alerts which identify significant vulnerabilities
Guided incident response on containment and remediation
Active threat hunting support (on request)
Annual health check assessments of your SIEM implementation
.
.
,
.
Benefits
Secure your digital transformation journey and protect your cloud environment 24/7
Focus on your core strengths – protecting your business
Cut out the 'noise' and prioritise incident response
Enable rapid detection, investigation, and response
Save on internal recruitment and training
Save on infrastructure and management overheads
Protect against insider threat
Maintain compliance with industry regulations
Contact our experts today to find out more or request a free health check now
Contact our experts today to find out more or request a free health check now.
Request A Free Health Check Now