Security Monitoring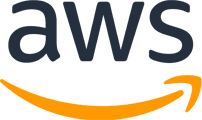 Amazon Web Services (AWS) offers flexibility and scalability to businesses in every industry. AWS is a broadly adopted cloud platform that offers several on-demand operations like compute power, database storage, content delivery, to help corporates scale and grow. It provides over 170 AWS services to the developers so they can access them from anywhere at the time of need.
Assess your organisation's security posture to identify and remediate security gaps susceptible to threat actors.
Smarttech247 offers you a FREE AWS assessment that is aimed to assess and improve organisations AWS accounts and infrastructure. The security gaps identified in the report include readily identifiable corrections and AWS remediation recommendations.
What will you get from your assessment?
Rapid Assessment of your existing AWS account, network and application-hosting infrastructure.
A custom summary report of your AWS security posture: You will receive details of how your AWS security posture and recommended actions authored by Cloud security professionals.
Monitor, detect, and investigate AWS security issues: Detect and alert on unusual behavior within AWS.
Recommendations from our cybersecurity team. Smarttech247 provide a list of remediating actions to take to stay protected.
Demonstrate AWS security compliance. Ensuring visibility, monitoring check failures and run detailed reports on AWS security and compliance for PCI DSS, ISO 27001, NERC CIP, and more.
Request your Health Check Now
Request A Free Health Check Now