Around-the-clock expert monitoring to defend against threats and stop adversaries.
As cyber threats become more sophisticated, it is increasingly difficult for organisations to defend against them in real-time. To combat this issue, organisations must ensure they have the correct security operations in place. Attackers can stay hidden within your environment for several months, waiting for the right time to strike. With the Smarttech247 MDR platform, you get the support your organisation needs to enhance visibility and rapidly detect and respond to advanced threats.
Smarttech247 supplies the people, technology and intelligence required to hunt for threats across your organisation's networks and help shut them down before they cause damage and disruption. The Smarttech247 MDR Platform, VisionX, applies real-time, predictive analytics to detect attacks and protect against advanced malware across customers' extended networks.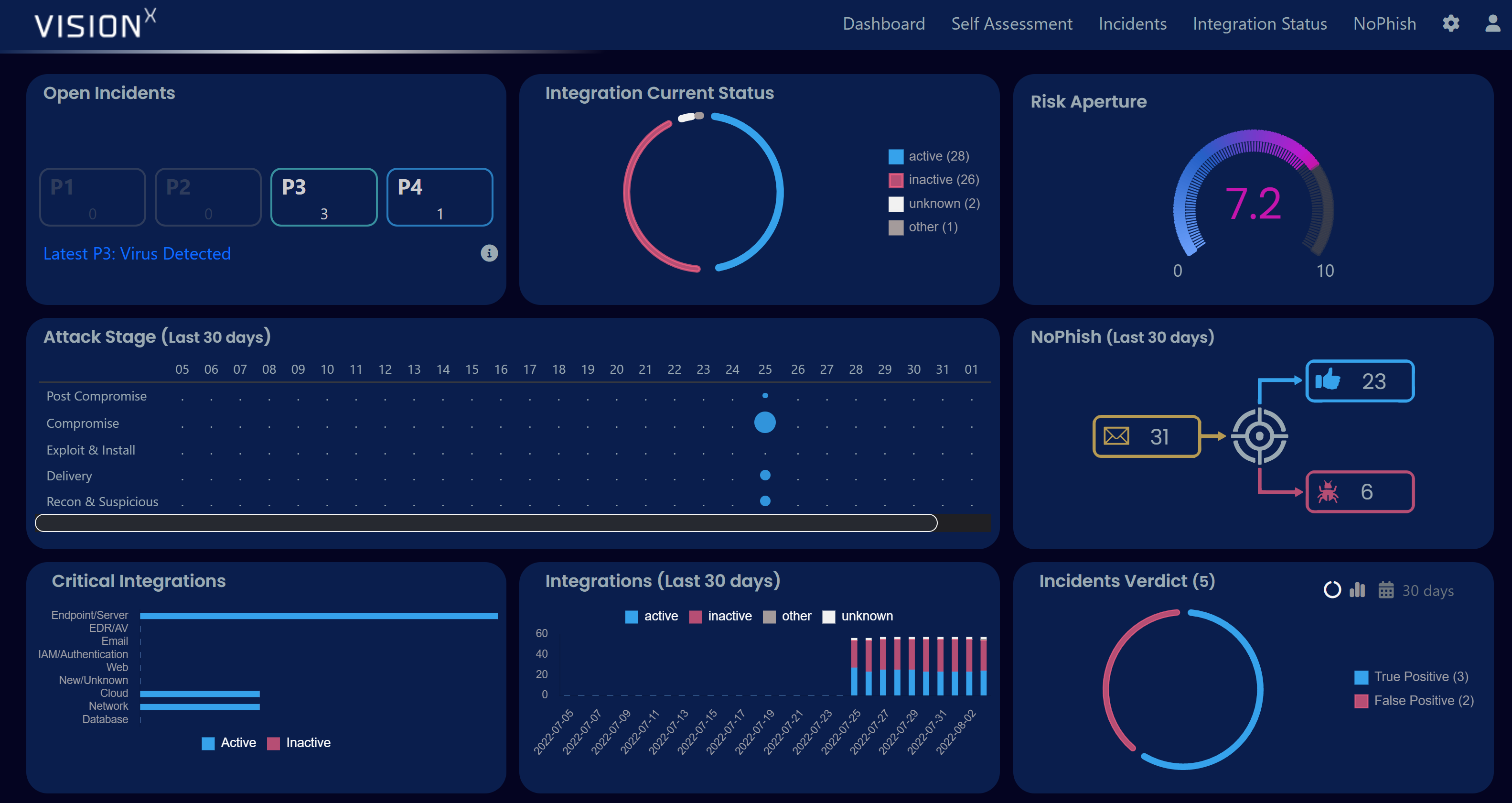 Detect
The Smarttech247 VisionX platform is comprised of tools designed to monitor, capture, and analyse threats. It provides 24/7/365 threat monitoring and deep visibility, along with Advanced Threat Analysis (ATA) to monitor & protect your environment for threats and risks around the clock.
Respond
Our incident responders will react as early in the kill chain as possible by containing compromised endpoints or user accounts. Taking action to respond within minutes of finding an active threat will prevent malware propagation, cut off lateral movement, or stop data exfiltration attempts.
Recover
Data breach recovery can be challenging for businesses, in terms of both time and cost. We will work with you to analyse what happened. Identifying the root-cause and applying lessons learned, we make sure your security posture is hardened.
Smarttech247 VisionX MDR platform benefits:
24/7/365 monitoring
Threat intelligence infrastructure
Extensive threat visibility
Incident response management and support
Proactive threat hunting and monitoring
Facilitates compliance
Our customer focused approach is to work with organisations and focus on getting the best system in place to detect and respond to threats.
Want to understand how it works? Request a Free Demo today!
Request A Demo
Book a demo now to find out how VisionX can help you Improve Visibility Across Your Environment, Detect Advanced Threats, Eliminate False Positives and more.