Are you looking for a comprehensive security solution that can protect your business from threats around the clock?
Smarttech247's 24/7 MDR solution, VisionX combined with the power of Splunk provides you with unparalleled visibility and protection against today's sophisticated threats.

Our solution provides:
Faster Threat Detection and 24/7 Monitoring
Our advanced algorithms combined with Splunk's powerful analytics capabilities help us detect threats in real-time, giving you a head start in defending your business. Our team of security experts work 24/7/365 to monitor your environment and respond to any threats in real-time.
Improved Security Posture
VisionX provides a comprehensive security solution that covers all the critical components of your security architecture, from endpoints to cloud infrastructure, giving you peace of mind knowing your business is secure.
Efficient Incident Response
In the event of an incident, our team of security experts will work with you to quickly contain and resolve the issue, minimizing the impact on your business operations.
Smarttech247's 24/7 MDR solution
Combining the power of VisionX and Splunk, you get a 24/7 SOC and an expert security team to help you filter through the noise and focus on the incidents that matter.
After that, we provide you with tailored response actions for fast and efficient remediation!
Features
24×7 Security Monitoring
Advanced Threat Detection
Advanced Threat Hunting
Simplified Compliance
Incident Forensics
End-to-end network visibility and analytics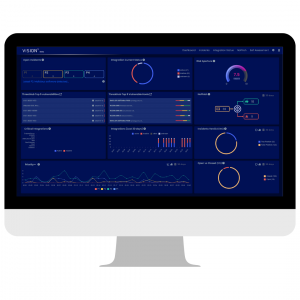 Contact Us
Contact one of the Smarttech247 experts now!