Fasttrack Attack Surface Protection & Monitoring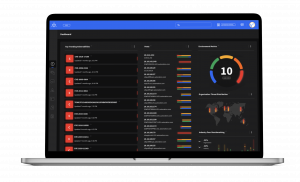 Dynamic Threat Monitoring & Real Time Risk Assessment
Expand the possibilities of monitoring and protecting your attack surface with the
ThreatHub Attack Surface Intelligence Platform
Protect every inch of your attack surface with confidence
DISCOVER | COORDINATE | MITIGATE | MANAGE
With the ever expanding threat landscape and the nature of risks, the challenge of attack surface management extends beyond just discovering vulnerabilities in known assets. Modern cyber security demands continuous monitoring of your entire threat surface and requires contextual insights into risks.
ThreatHub is our next generation AI powered automated attack surface intelligence platform providing real-time continuous insights into emerging threats and attack vectors. Designed with a hacker-mindset, ThreatHub is powered with intelligent automation driven by human-context, making it our industry leading solution for managing your entire threat surface, both internal and external vendors.

With ThreatHub, your organisation can stay one step ahead of the attackers, giving you the confidence to scale and grow your business by –

Reduced Time Gap
Streamlined Variety of Data Sources
Contextualised Risk Estimation
THREATHUB Attack Surface Intelligence Platform
Experience security like never before
Is your organisation in full control of their attack surface?
Most organisations do not understand their attack surface entirely, mostly because of lack of complete visibility due to numerous third party integrations and noisy data. This results in a poor confidence on the security postures thereby allowing cyber criminals an easy entry into the organisation's infrastructure. The first step for any organisation is to answer the question of whether they have a complete visibility over the attack surface and if the security teams are able to continuously monitor their network and assets.

But the biggest challenge that organisations face today is the holistic integration of threat monitoring and threat intelligence to provide 24/7 Attack Surface Protection and Monitoring at scale. Our leading Attack Surface Intelligence Management Platform ThreatHub combines the power of automation and intelligent AI along with Human Expertise to enable your organisation have full control over your attack surface and understand it end-to-end like never before.
Get full control over your attack surface
with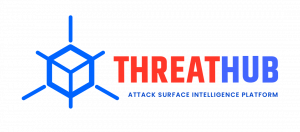 Real Time Continuous Threat Monitoring
Detecting a vulnerability is scheduled and triggered by the manual decision but what is not taken into account is the evolution of the threat landscape. The threat landscape is changing very rapidly and organisations find it extremely hard to stay ahead of the emerging vulnerabilities every single day, let alone prioritise them.

To address this time gap between discovery of a vulnerability and reacting to it, we have designed ThreatHub Intelligence Platform that continuously monitors your entire network and infrastructure, detecting new threats in real time and raising alarms only for the threats and risks that truly matter.

With ThreatHub, we take into account the metrics that are changed over time like exploit code maturity, availability of patch or information about attacks seen in the wild. Those come from relation between threat intel data that we collect from different feeds. Combining everything we enable real time monitoring to help your organisation get a full visibility over your attack surface in real-time.
Customised Threat Intelligence
There are multiple threats and risks emerging every single day and it is becoming significantly hard for organisations to co-relate them and prioritise them based on their business requirements. Thus, in the event of an incident, acting upon it becomes a challenging task and a huge burden on security teams.

Huge volumes of information about cyber threats spread over the internet across different feeds like – NVDs, Vendor Security bulletins, Security Advisories, Threat Intel Providers and Dark Web. But co-relating them to suit your business security needs is crucial. With ThreatHub Attack Surface Intelligence Platform, we enable organisations to step away from variety of Data Source and visualise only the ones that relates to their risk posture.

ThreatHub Attack Surface Intelligence Platform sits on top of all the tools & technologies serving the huge amounts of data and unify the context out of all of them to deliver one single message to the customer – What is the exact threat you're facing. It's like doing a continous pentest wihtout the need to do one!
Context-Driven Risk Assessment & Prioritisation
In today's rapidly evolving digital landscape, automation and AI alone cannot solve security issues for organisation because risks need to be driven by context. Organisations find it difficult to assess risks and prioritise them due to poor context, thereby resulting in unnecessary alert fatigue for security teams.

Security tools can discover hundreds of critical vulnerabilities while only a few can actually abuse the environment and compromise the environment. But with ThreatHub, we add a layer of intelligent context, enabling your organisation to even discover medium priority that can have more damage over high priority with applied context.

ThreatHub's unique context-driven underlying automation that take into account the role of asset in the environment and relation between vulnerabilities to estimate the risk of threats with accuracy and precision. This allows organisations to discover and assess every risk on their attack surface with confidence.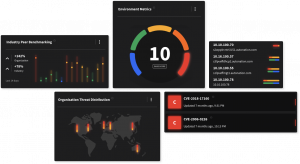 Plug in the power of ThreatHub
Smarttech247 Next Gen ThreatHub Intelligence Platform is our unique smart solution to Attack Surface Intelligence Management, fuelled by powerful AI and Intelligent Automation and developed by a team of certified threat intel experts embodied with a hacker mindstet. Our Platform provides your organisations with unmatched capabilities, enabling you to achieve extraordinary results, all with simplified operations.
Attack Surface Security Redefined
with Smarttech247 ThreatHub Attack Surface Intelligence Management Platform
Our Next-Gen ThreatHub Attack Surface Intelligence Platform is different from standard industry tools as we integrate secure automation, powerful analytics and context-driven intelligence, all into a single platform providing your organisation with single source of truth. With ThreatHub, you can rely on our next-gen Attack Surface Protection capabilities and do not have to depend on multiple third party integrations leading to complexities in visibility across your IT environment. Along with real-time monitoring, enriched threat intelligence and context-driven threat modelling, ThreatHub stands apart from other industry solutions as we provide –
Attack Surface Intelligence made Simpler and Powerful
Respond Faster with ThreatHub Real Time Monitoring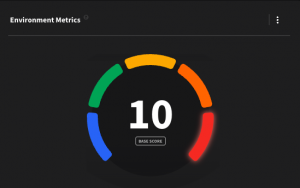 With our Real time Monitoring and Risk Scoring Capabilities, your organisation get the capability to respond proactively and take quick actions to remediating. We enable a full visibility into your environment's attack surface including the most common entry points such as Web Applications, Mobile Applications, IT/OT Devices and more. With ThreatHub continuous real-time monitoring, your organisation gets the ability to monitor threats as they arise instead of tackling them on detection making our solution different from standard industry tools.
Prioritise Risks with enriched Threat Intel Data Feeds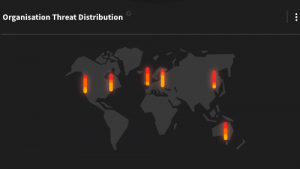 ThreatHub integrates with over 50 powerful intel feed sources and our unique inbuilt threat modelling enables context-driven threat analysis to prioritise risks for your business. Unlike standard security tools that require manual integrations, ThreatHub Attack Surface Intelligence Management Platform enables your oganisation to just plug-and-play as we simplify all your business integrations by powering our platform with secure automations. With an enriched layer of business specific context, our clients get sensible threat intelligence, better quality of data analytics, and enhanced corelation enabling security operations scaling.
Estimate risk with context-driven threat-intelligence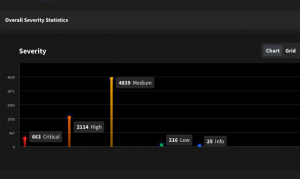 Protecting your complete Attack Surface can be a daunting task if there is minimal context attached behind a pool of Threat Intel Data. With ThreatHub, we corelate every data we receive specific to our client environment, providing them a visualisation and risk scoring specific to their business use case and needs. For every threat that arises, we track it in real time and make sure it is fed into ThreatHub Intelligence Model to enrich context for your organisation effectively and at a rapid speed with our inbuilt AI and Automation Capabilities.
Why Smarttech247
At Smarttech247, innovation is at the core of our cybersecurity solutions, designed to streamline and future-proof our clients' security operations. With a customer-first approach, we customize our offerings to meet the specific needs of each client. Backed by extensive industry experience and a team of highly specialized security professionals, we stand apart from others, offering reliable support round-the-clock. As your trusted partner, our sole aim is to ensure our customers' security and peace of mind.
YOUR TRUSTED PARTNER
Driven by Innovation
Smarttech247 invests heavily in R&D and Innovation to drive the development of new and cutting-edge cybersecurity solutions to stay at the forefront of industry trends and emerging threats. We deliver advanced and effective solutions and incorporate AI and Intelligent Automation in our solutions to address the ever-changing landscape of cyber threats, thereby providing our clients with a competitive advantage and a highly robust security posture.
Led by Operational Excellence
At Smarttech247, we deliver the highest level of service and value to our clients by establishing streamlined processes, implementing best practices, leveraging advanced technologies and fostering a culture of continuous improvement. We heavily focus on providing exceptional customer experiences and resilient security operations capable of adapting to evolving threats, protect their data and safeguard their digital transformation journey.
Powered with Technology
Smarttech247 excels in integrating security technologies across various environments, including cloud, on-premises, and hybrid setups. This integration allows for centralised monitoring, correlation of security events, and streamlined incident response. By leveraging APIs and integrating with SIEM platforms and other security tools, Smarttech247 ensures seamless data flow and enhanced visibility into an organisation's security infrastructure.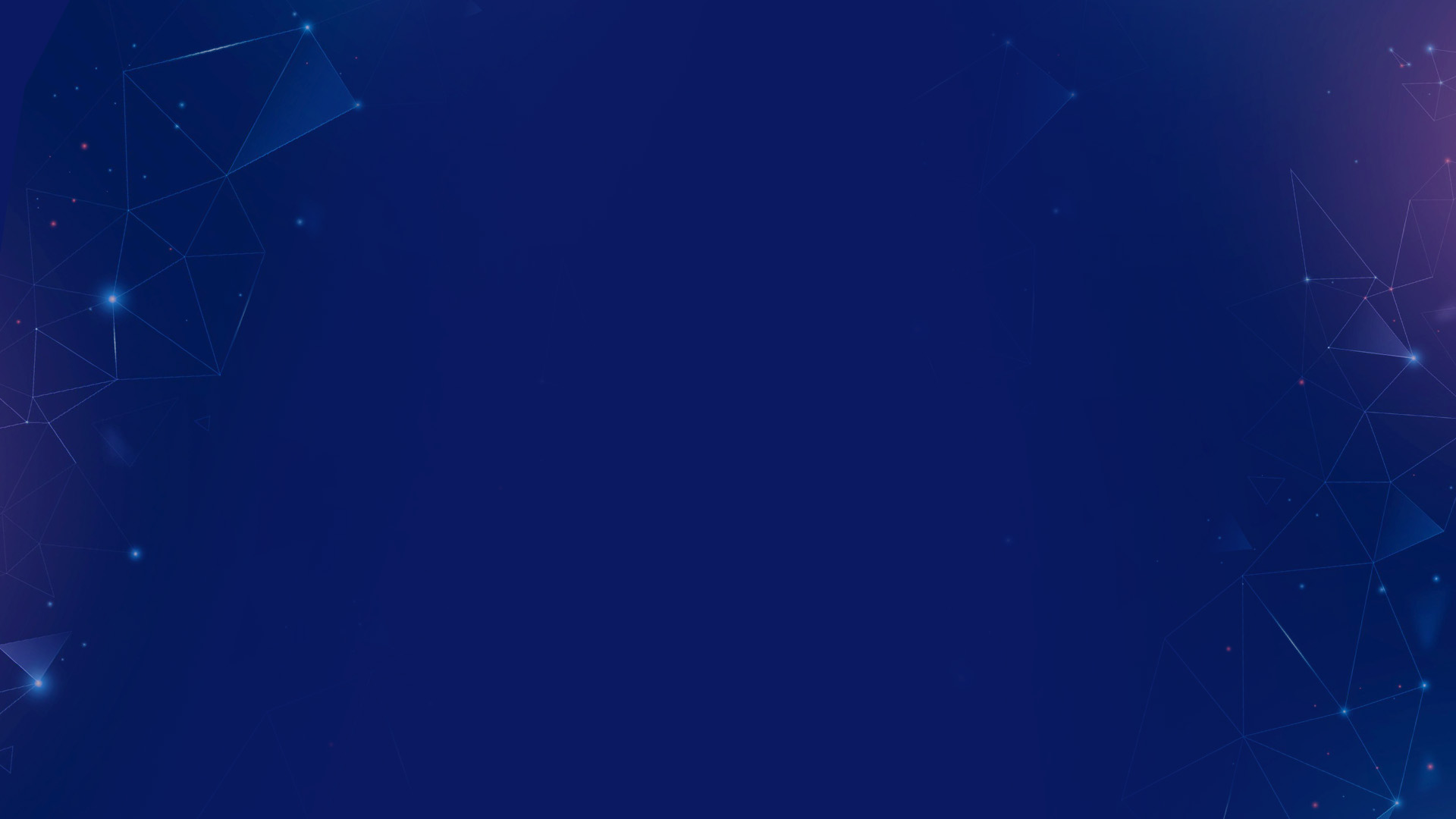 Awards & Recognitions
Strategic Partners
Want to understand how it works? Request a Free Demo today!
Request A Demo
Book a demo now to find out how Threathub can help you eliminate your fragmented approach to vulnerability management and more.