Providing Comprehensive Information Security Services to Client in the Global Mobility Sector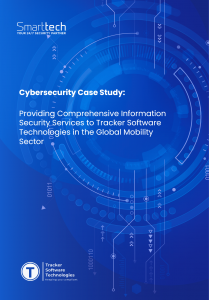 Tracker Software Technologies reached out to Smarttech247 for penetration testing services to assess the security level of their network and to ensure the protection of their sensitive data.
Industry Challenge
The threat is ever-changing and no industry is immune to privacy and cybersecurity risks. The Global Mobility and Travel Industry appeals to cyber criminals in many ways, one of which being the significant amounts of personal information they  hold. There is no silver bullet that will provide an all-encompassing answer but the level of risk can depend on how well an organization is prepared for the threat.
Find out how Smarttech247 offered a full assessment of the security level of the clients IT infrastructures. We offered consultancy to ensure their governance strategy is aligned to best practice moving forward.
Request the full written case study below
Download the Case Study Now